Student Support Fund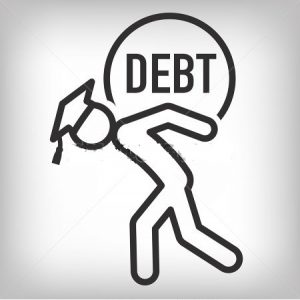 Project Funding
NIT Trichy encourages innovative student projects with high scope of commercialisation and collaborates even with World Bank for the highly excellent projects to enhance research. Most of the research and technical projects are sponsored by various government agencies like CSIR, CIL, DRDO, DST, IGCAR, SERB, MHRD etc. Many other graduate and undergraduate students of NIT Trichy working on non-funded projects actively seek financial assistance for their purchases and setups.
Travel Grant
Graduate students and research scholars of NIT Trichy are supported to present their technical findings in international symposia and conferences. The funding bodies include CSIR, DST. AICTE, UGC etc. In many cases requiring long and costly travel, students require travel assistance beyond the offering from the funding bodies. Assistance in this regard would enable students a hassle-free trips and also encourage more students to gain international exposure.
Club Activites
NIT Trichy excels not only at academics and research, but also in various other extra curricular activities. To promote and cultivate interests in all these fields, we have a plethora of clubs catering to all tastes from cultural to literary to social that conduct exciting activities every year. The cultural clubs include Music Troupe, Dance Troupe, Thespians Society and Amrithavarshini. A few technical clubs are Spider, Delta, RMI which educate students on various technical aspects of electronics, mechanics etc. Literary clubs like Tamil Mandram, Aayam etc conduct literature events in the year.
Staff Support Fund
Training Needs
Under TEQUIP, Eight Six (86) faculty members underwent training for a period of one month in the Singapore, USA, South Korea, UK, Germany, Japan, Australia, New Zealand, France Austria, Canada, Taiwan, Malaysia, Thailand & Finland. 536 faculty members were trained in India. Training was provided for 171 technical staff and 206 administrative staff respectively.
Medical Support
Education Support for Wards
Social Activities Fund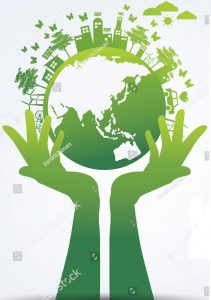 Green Drive
NIT-T joined hands with the Forest Department to launch the Green drive under which about 10,000 teak tree saplings would be planted on its campus. To its credit, NIT Trichy has evolved an environmental policy and has allotted sufficient budget for environmental protection and maintenance. NIT Trichy, has also bagged the 'Green Award, 2017' presented by the Government of Tamil Nadu to educational institutions for protecting the environment and promoting sustainable development on campus. In order to become a truly green campus and maximise tree cover and self-sustainable energy use, NIT Trichy looks forward to donorship to meet the various costs involved in achieving this goal.
Campus Clean
Smart Campus
NITT plans to transform its premises into a smart campus inclusive of smart classrooms and in line with the smart city initiative of the Govt of India. It is aimed at introducing student and faculty friendly measures on all aspects of academic and non-academic functions of the institute. Paperless communication, e-governance, energy production and storage, intelligence transportation system, green campus and smart buildings are a part of the initiatives that come under it. Technical and financial support from external sources would help in speeding the process of becoming a truly smart campus.
Departmental Facilities Fund


Lab Equipments and Consumables
Research Facilities
Library
Furniture
Institute Infrastructure Fund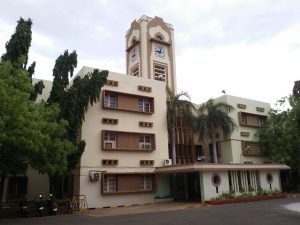 NITT School
The REC middle school was started in 2010 by the alumni of NIT Trichy. It functions with 10 faculties and 186 students from classes 1 to 8. Students follow TN state board curriculum. It has various facilities like separate toilets for girls and boys, functioning computer lab, library and a staff room. It requires facelifting such as some painting work and mild repairing work to be done. Students also would love to have the playground renovated and would encourage internal staff to educate their wards in the REC middle school than send them to other schools outside.
Sports
There are plenty of sports facilities available for the students. There are two basketball courts and four courts for lawn tennis. Inside the sport centre building there are three badminton courts and a gym. Moreover, indoor games like chess, carrom etc are also available. A big NSO ground for cricket and football is also there with a separate area for athletes. A separate area for hockey and handball attracts many individuals. Kabaddi and kho kho teams have their own separate areas. A swimming pool is also present with separate timings for girls and boys. Moreover, there are separate grounds for each hostel so students have a choice to play near their hostels. Renovation work for the swimming pool is under progress. There are avenues for improvement of various facilities such as providing turf for the running track and modernisation of football and hockey fields for which assistance from sports enthusiasts is sought.
Computer Support Group
This center serves the campus-wide LAN in close association with the user departments. This LAN caters to about 6500 users across the campus (using Wired connection and through Wireless). It has a 10 Gbps fiber optic backbone interconnecting the departments/buildings. CSG has been providing infrastructure for administering GMAT (Graduate Management Aptitude Test), NSCA (National Strength and Conditioning Association), UKCAT (UK Clinical Aptitude Test), Microsoft Certification and other Tests since March 2016. These tests were administered by the CSG staff who were trained and certified by the testing agency, Pearson. Proposals have been submitted to the National Supercomputing Mission to enhance research and parallel computing infrastructure in the campus. Besides, financial assistance is required in upgradation of the systems in the computer labs to meet the modern day computing and educational requirements
Open Air Theatre
Open air theatre in the campus is the Golden Jubilee Convention Centre. It is a massive structure inaugurated in the year 2017 and hosts various events like orientation for freshers and proshows during cultural fests.
Pathway from Hostel to Academic Zone
The road to the academic zone from hostels is good without any pits but it has some invariable inclinations which sometimes make cycling harder. Moreover, there is absence of footpaths on either sides of the roads. The path is not at all shady. One has to cycle his way through to the academic areas like LHC or Orion under the hot sun. A covered pathway is the need of the hour to protect the students from the harsh sun or torrential rain, with provisions for seating along the path. This would help the students with full accessibility without needing to shunt continuously from hostel to academic zone.
Food Courts
There are 2 food courts available in the campus which provide wide variety of Indian cuisines. There is one common food court named as Kailash near the boys hostel which provides a wide variety of dishes. One can order anything available there. This functions throughout the day and provides breakfast, lunch, dinner, juices and desserts. There is a separate food court for girls inside Opal functioning from 6pm in the evening to 2am.
Shopping Complex
It is one of the lifelines of NITT students. It has many shops which provide the basic materials for day to day life. There is a stationary shop, photocopy and binding shop, fruit juice centre, a tailor shop, one cycle repairing shop, shoe shop, a SBI branch with a 24 hour working ATM, a hair salon as well a laundry. There is also a provision for a new restaurant in place of the Buhari which existed. One shop provides you with sweets and eatables. There is a general store as well. Moreover, a travel agency shop from where you can hire taxies as is also present. One of the shops provides you with fresh fruits too. And more shops will be opening in the nearby future.
Hostel Infrastructure Fund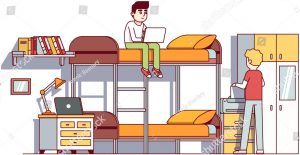 Indoor Gymnasium
NITT gives utmost importance to the physical well-being of its students. An indoor gymnasium is present in the sports complex and in the girls hostel. The fitness Centre has a wooden flooring and houses many exercise machines like multi station gym, tread mill, stairs, air walker, rowing machine, exercycle etc. These are used by students, staff and other residents of the campus. With increasing student intakes, there is an active need to increase and expand these facilities to cater to the intake.
Mess Facilities
The NIT Trichy administration has given tenders to caterers such that it satisfies the needs of students who come from all parts of the country for good regional food. Messes are expected to maintain cleanliness, hygiene and standard of food. Renovations have also been carried out in the mess kitchens for the same. Lack of certain items is in the process of being replaced. Mess representatives are elected by the students and have the full power to impose fines on the mess if the quality deteriorates. They also have a say in the menu which changes every month.
Buildings
There are 22 boys' and 5 girls' hostels. Together they accommodate 5320 undergraduate and postgraduate students. Two more hostels (2 for boys) are under construction. Once completed, they will be able to accommodate 5850 students. There are single, double, triple and four seater rooms in many hostels. The hostels are fully furnished with cupboards and all basic electrical appliances. Each floor in every hostel has a common room with AC and out of all these common rooms one has a TV. Outside the hostels there are cycle sheds where students can keep their cycles in a safe and orderly way. NIT Trichy administration strives to continuously improve the basic amenities provided in the hostel and its maintainance. Assistance is welcome in the creation of new facilities and expansion of existing facilities in order to make the hostel a perfect home for the students.
Furniture
NIT Trichy makes sure that the furniture inside every hostel room suits the need of the students. Depending on the capacity of the rooms, the number of table and chairs differ per room and the administration makes sure that they are painted and maintained well. Regular checks happen by the hostel authorities to make sure that the furniture are in good condition and if not, they are replaced.
Air Conditioner
Due to the hot summers in Trichy, NIT Trichy administration has installed air conditioners in all the common rooms of the hostels. Depending on the size of the common room, the number of air conditioners varies. Regular checks happen to see whether the air conditioner is working and if it is not, it is repaired as soon as possible. The institute still faces a short fall in certain locations of the campus and are actively in the process of creating a comfortable working environment for staff and students alike.
Desktops
Others
.highlight { animation: blink 900ms infinite alternate; }